I discovered an issue related to marriage records and data in the LinkAncestry table. This is a pretty complex problem that I found while studying the SQL Lite database that RM uses.
On Ancestry when you have a marriage record for a husband and wife you can often view the record and see it from the husbands point of view, and the wife's point of view, Please see the screenshots below for what I am referring to.
Here is the view of the husband: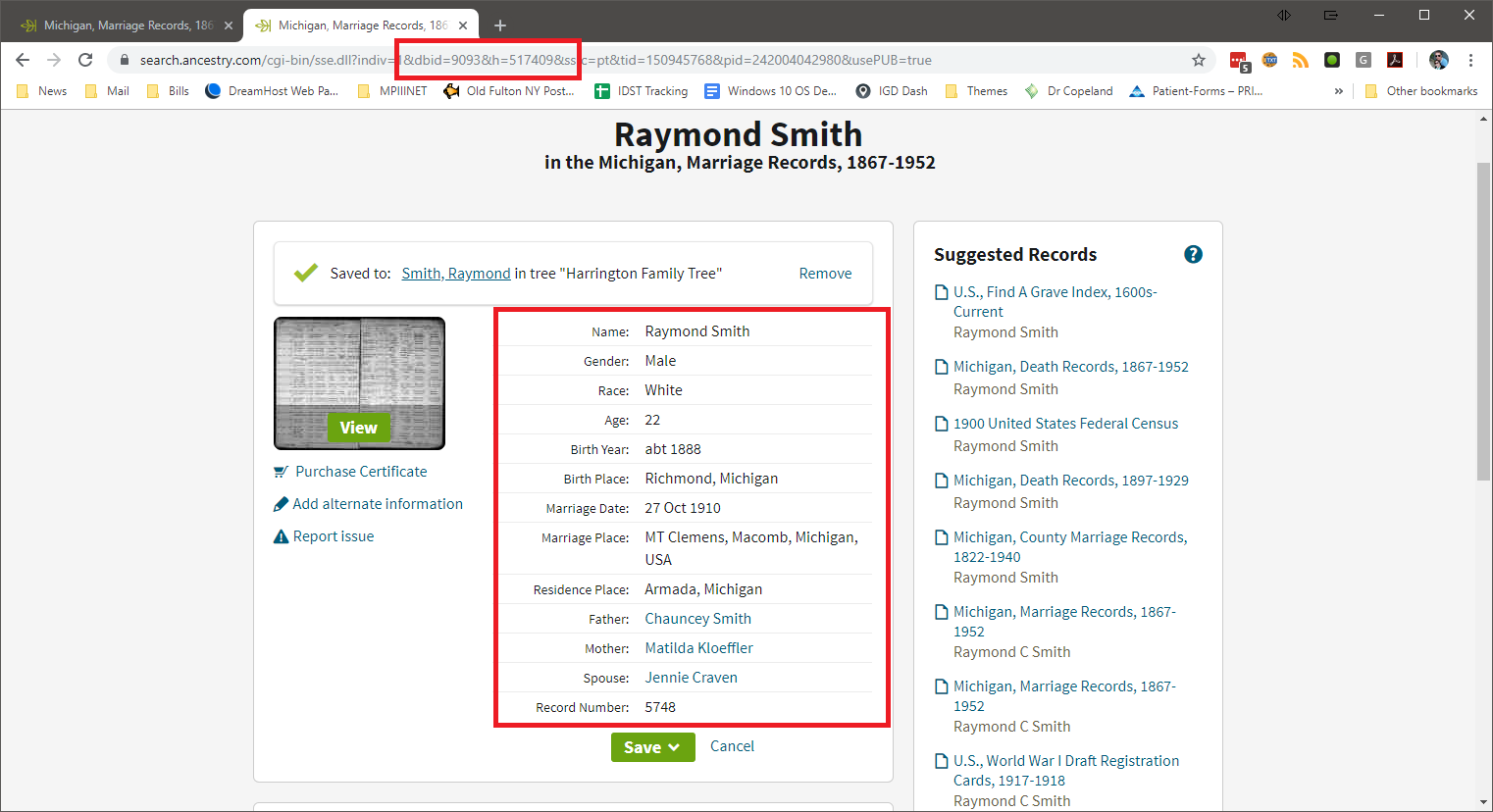 Here is a view of the wife: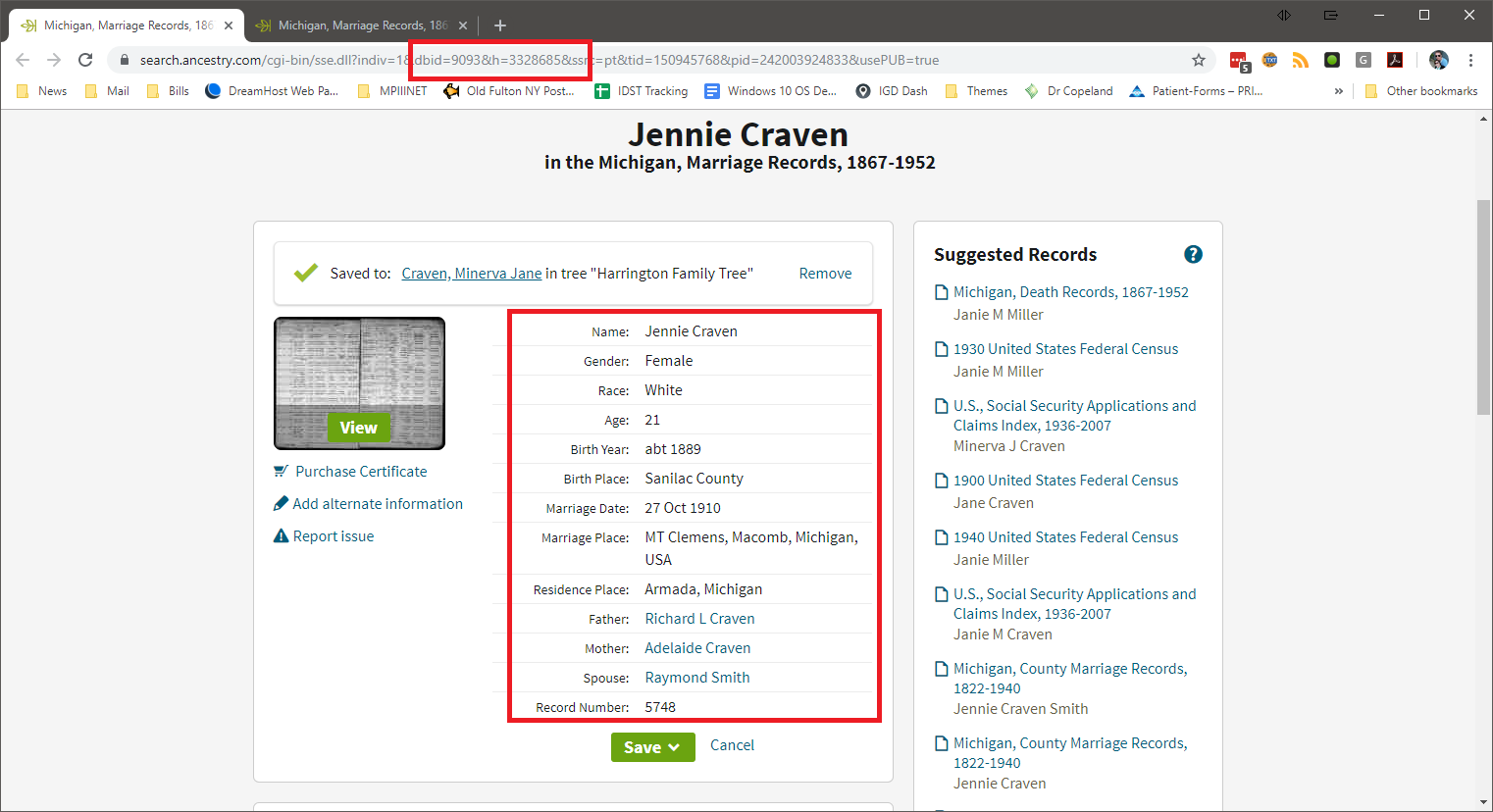 If you look at the URL they are different for each view.
If you look at the URL for the husband, dbid=9093&h=517409 is the data that gets saved into the LinkAncestryTable.extID field as 517409:9093
This is getting saved properly for the husband. This is not getting saved properly for the wife though. The data in the LinkAncestryTable for the wife is the same as the husbands.
Hers should be 3328685:9093.
I have found this problem exists in many marriage records and not just in this one case. There seems to be a bug with the code that downloads the Ancestry tree and determines the data saved into the extID field.
The problem can also happen in an opposite manner. The wife's ancestry data is correct and the husbands is wrong (same as wife's).
Additionally some more info to provide. This marriage record also provides a birth event / citation. When I look up the LinkAncestryTable data for that, it is accurate.